Description
In-Screed Heating Cable Under All Floor Coverings
Our In Screed Heating Cable can be installed under any floor covering and we advise it is embedded in a minimum of 50mm screed. Roma Heating In-Screed Heating Cable is a perfect option for new build or extension projects. It is easy to manipulate and ideal for use in awkward areas. For best results it should be laid directly on to a Celotex or Kingspan insulation within your sub-floor. Alternatively we recommend our Cement Coated Tile Backer Boards, or XPS Hard Thermal Insulation Boards.
This cable is easy to lay and comes with an high adhesion fibre tape to aid the installer when positioning the wire. You can install it in any area of your home or workplace including wet rooms. The heating cable also comes with a step by step instruction guide including an equation to work out your exact wire spacing. Our cable is backed up with a full 15-year manufacturers warranty.
As a primary heat source we recommend a floor coverage of at least 90%. Roma In-Screed heating cable offers 18w per linear metre and can be spaced as close as 70mm within your sub-floor (providing approximately 260w/per sqm where the wire is positioned beneath.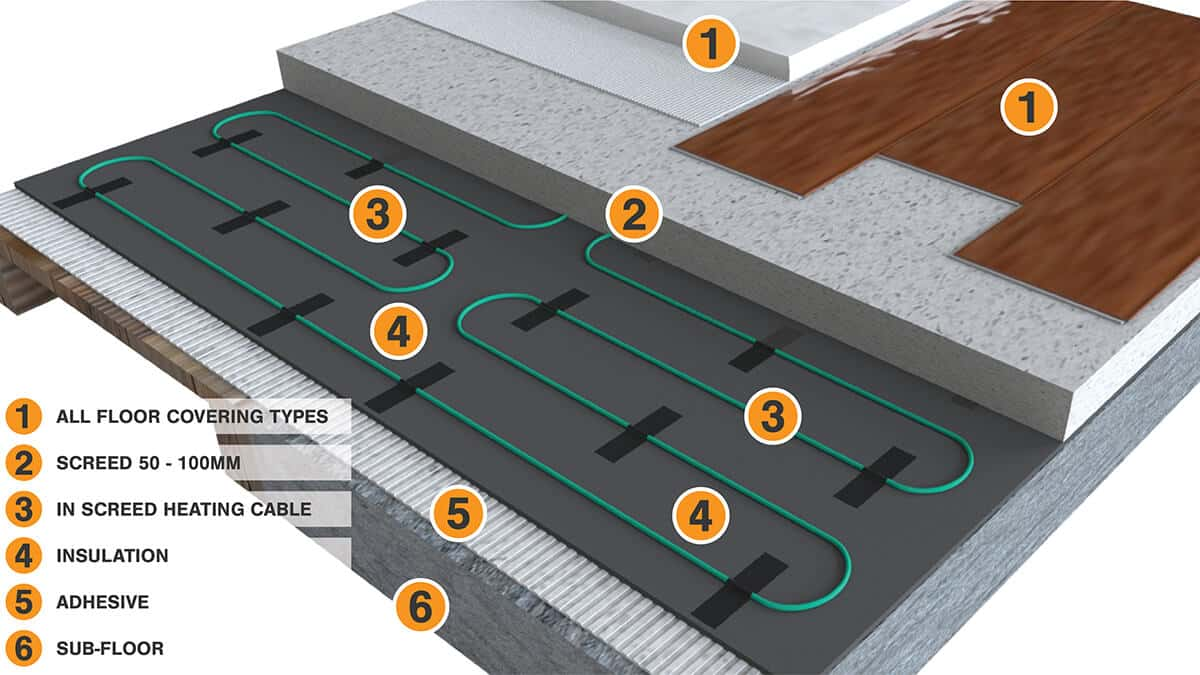 ---
Features
Ultra powerful & durable heating cable
Easy and quick to lay, (No maintenance required)
Full 15-year manufacturer's warranty
Suitable under virtually all floor coverings
Technical Specification
Operating voltage 230/240V 50Hz
Output Rating 18 Watts/Lm
Double insulated and earthed elements
3m Long cold/connection tails


At Roma Heating we offer a free design service to make the whole process a little easier. If you would like a free quote or just a little more information please feel free to get in touch with us on 01803 316131. Our time and advice is free and we can recommend the best underfloor heating system for you.