Thermostats / Wi Fi Controllers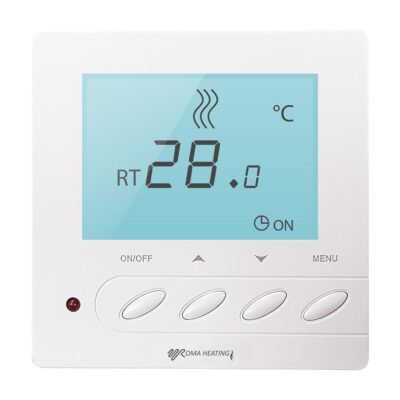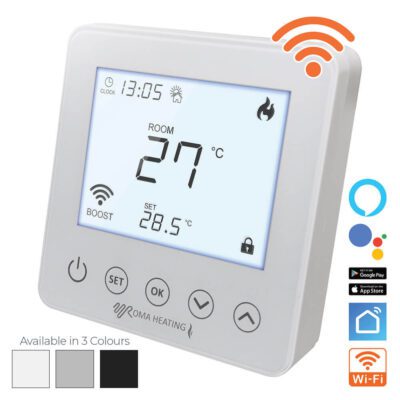 RWI5 Wi-Fi Thermostat
Wi-Fi thermostats with touch-sensitive buttons, remote temperature control from anywhere
£86.66 Exc. VAT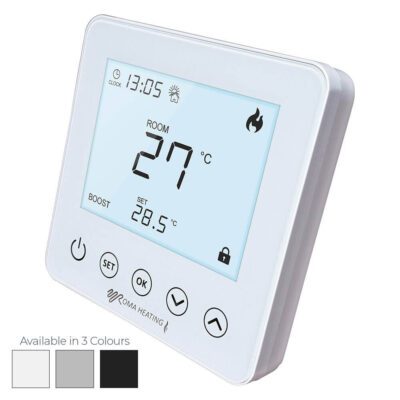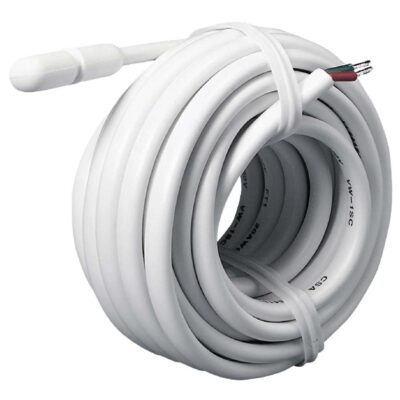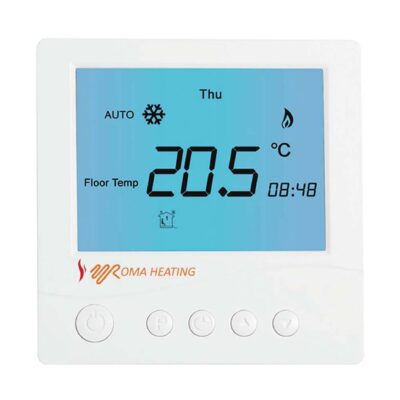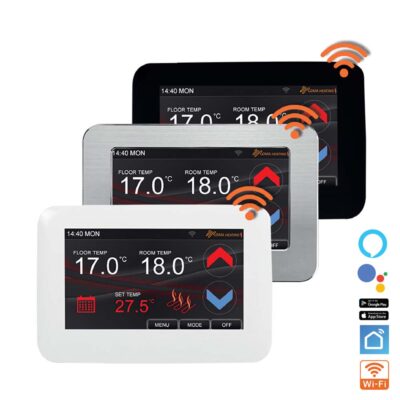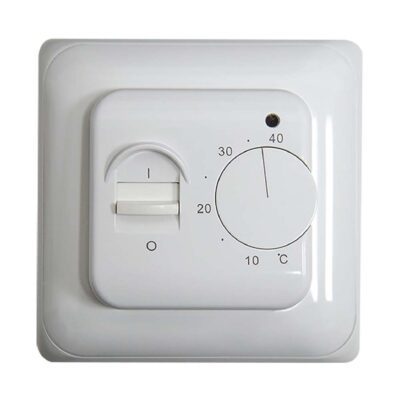 Manual Thermostat
Manual thermostat is a straightforward and user-friendly option for temperature control
£15.98 Exc. VAT
Underfloor heating thermostats play a crucial role in controlling the temperature of your underfloor heating system. They allow you to set the desired temperature and automatically regulate the heating system to maintain that temperature. There are three main types of underfloor heating thermostats to choose from: manual, digital, and Wi-Fi.
Manual thermostats are the simplest and most basic type of thermostat. They typically feature a dial or knob that you turn to set the temperature. They are a budget-friendly option, but they lack the convenience and accuracy of digital and Wi-Fi thermostats.
Digital thermostats offer greater accuracy and control over your underfloor heating system. They feature a digital display that shows the current temperature and allows you to set the desired temperature. Many digital thermostats also offer a range of additional features, such as programmable timers, temperature override options, and energy-saving modes.
Wi-Fi thermostats offer the ultimate in convenience and control. They allow you to control your underfloor heating system from anywhere, using a smartphone app or web browser. This means you can adjust the temperature even if you're not at home, helping to save energy and reduce your bills. Some Wi-Fi thermostats also feature smart home integration, allowing you to control your underfloor heating system alongside other smart home devices.
When choosing an underfloor heating thermostat, it's important to consider your budget, your heating requirements, and the level of control and convenience you're looking for. Whether you opt for a manual, digital, or Wi-Fi thermostat, a good quality thermostat can help you to get the most from your underfloor heating system and keep your home or office comfortable and energy-efficient.