RWI5 Wi-Fi Thermostat
At Roma Heating, we offer cutting-edge Wi-Fi thermostats with touch-sensitive buttons, allowing for remote temperature control from anywhere in the world. The thermostat offers a user-friendly experience, with manual control options and an intuitive interface.
Effortlessly adjust the temperature in your home or office, with the added convenience of being able to do so from anywhere with an internet connection. The touch-sensitive buttons and manual control options make the thermostat simple to operate, providing a seamless and convenient experience.
Thermostats Available From Roma Heating
At Roma Heating, we offer an extensive selection of thermostats, catering to a wide range of preferences and requirements. Our offerings range from basic manual dial controllers to advanced and stylish colour touchscreen thermostats. No matter your style or room design, we have a thermostat to match. And for those who love technology, we recommend trying our Wi-Fi-enabled thermostat with the Smart Life app, designed to make life even more convenient.
Fitting Instructions
Download our fitting & usage instructions for information on this thermostat. And see how simple and easy it is to use!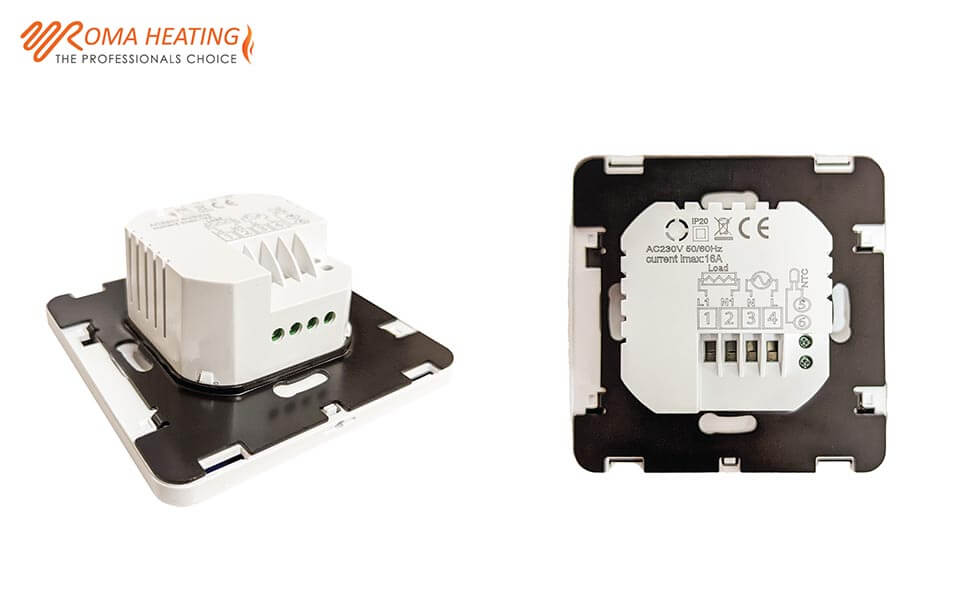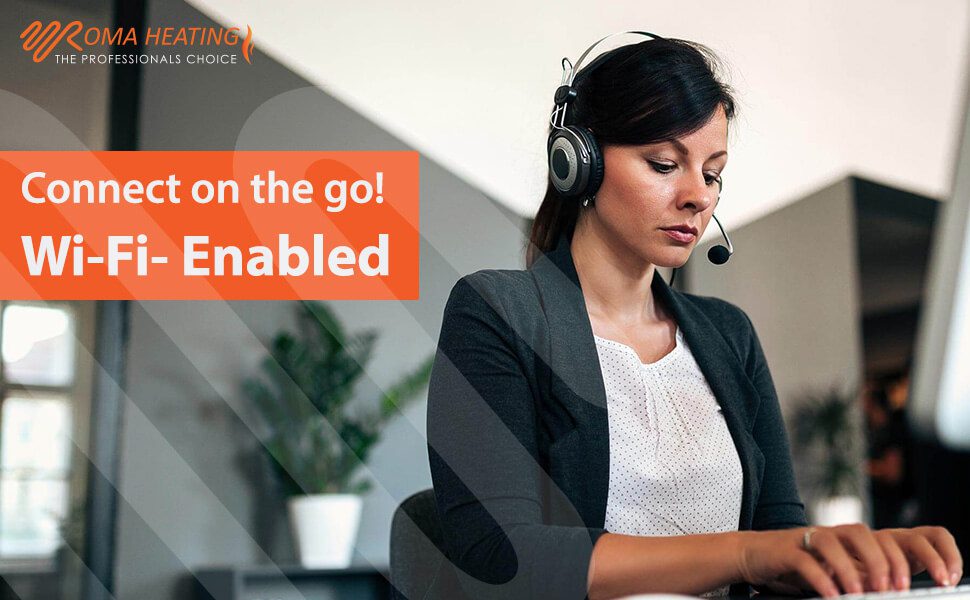 Features / Technical Specifications
Wi-Fi Connectivity to smart devices
Easy to use APP for instant control of heating from anywhere in the world
Full fitting instructions and a Free Phone Help Line
Floor temperature sensor
Low Profile Design
Fits a min 35mm deep 1 gang electrical wall box
1-Year manufacturer's warranty
Supply Voltage 230/240v
16amp / 3600watt max load
Temperature Range 1°c – 70°c
Extendable 3-15m floor probe
FREE APP for IOS and Android
3 Period Modes: 5 (weekdays) + 2 (weekend days), 6 + 1 and 7 days
Air and Floor temperature sensors