Description
Under Laminate Heating | 150w Underfloor Heating Foil.
The 150W/sqm foil under laminate heating system. For heating Under wood and laminate floors. To fill an area the foil backing is cut and by rotating the mats the mats will fill the room. The heating element itself  must not be cut, as if it is cut it will cause the system not to work. This system is easy to lay and is for use in all areas of your home including wet rooms. The foil underfloor heating system comes with step by step instructions on how to install underfloor heating and a full 15-year manufacturers warranty. We recommend a floor coverage of 70%+ for a primary heat source and as a secondary heat source. The underfloor heating foil mats are laid over the floor as and where you need them.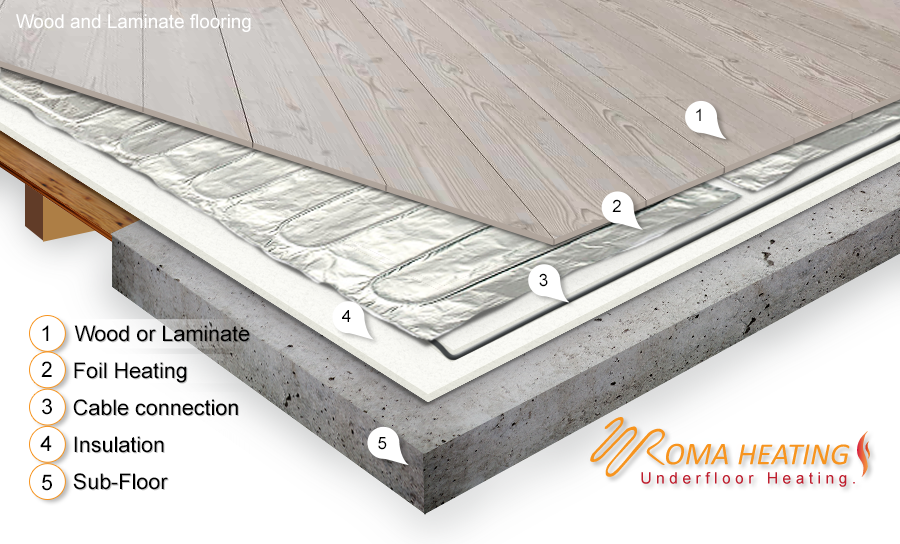 ---
Foil underfloor heating Features.
150w Heat foil system
Thermostat (Optional)
Floor probe (Included with Thermostat)
Easy and quick to lay.
Ultra thin, only 1.5mm thick.
Fixing tape
free next working day delivery
fitting instructions
Full 15-year manufacturer's warranty.
Foil Underfloor Heating Technical Specification.
Operating Voltage 230/240V 50Hz.
0.5m widths.
150w per sqm
2.5m long cold/connection tails.