Backer Board PRO Tile Backer Board Insulation
Backer Board PRO Tile Backer Board Insulation is available in 6mm, 10mm, 20mm & 30mm depths and is designed to insulate and resurface walls and floors. These Professional Series insulation boards can be tiled onto, plastered over and also rendered. Perfect in wet room areas. Likewise very applicable if you have a wooden sub-floor, as the tile backer boards can be screwed directly to the wooden floor with cement board washers. In addition, the insulation boards can also be glued down with a flexible tile adhesive. Please note that the 6mm boards are not suitable for walls. In this case, 10mm or 20mm boards should be selected for walls in cases where tiles are being installed over the insulation boards. Please feel free to contact our technical department if you would like any further information on your specific project.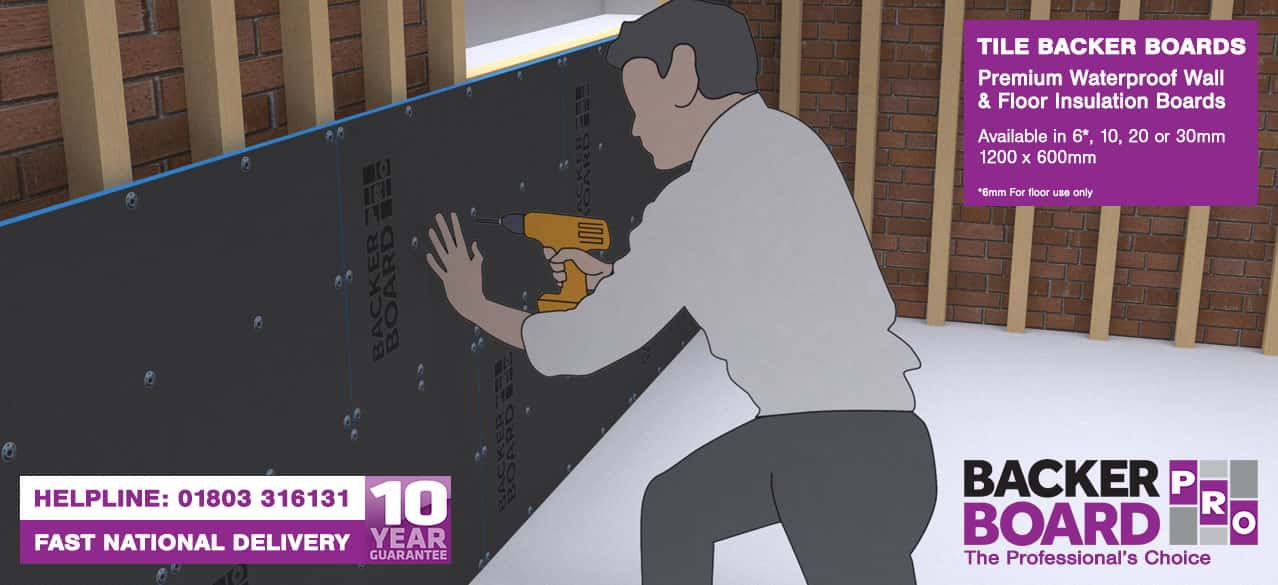 Backer Board PRO Tile backer insulation boards also greatly improve the overall efficiency of your underfloor heating system. For example on a concrete floor without insulation warm up times can be first of all up to an hour, and with insulation warm up times can be as little as 10 minutes. Because the insulation creates a quicker warm up time this reduces the cost of your heating bills.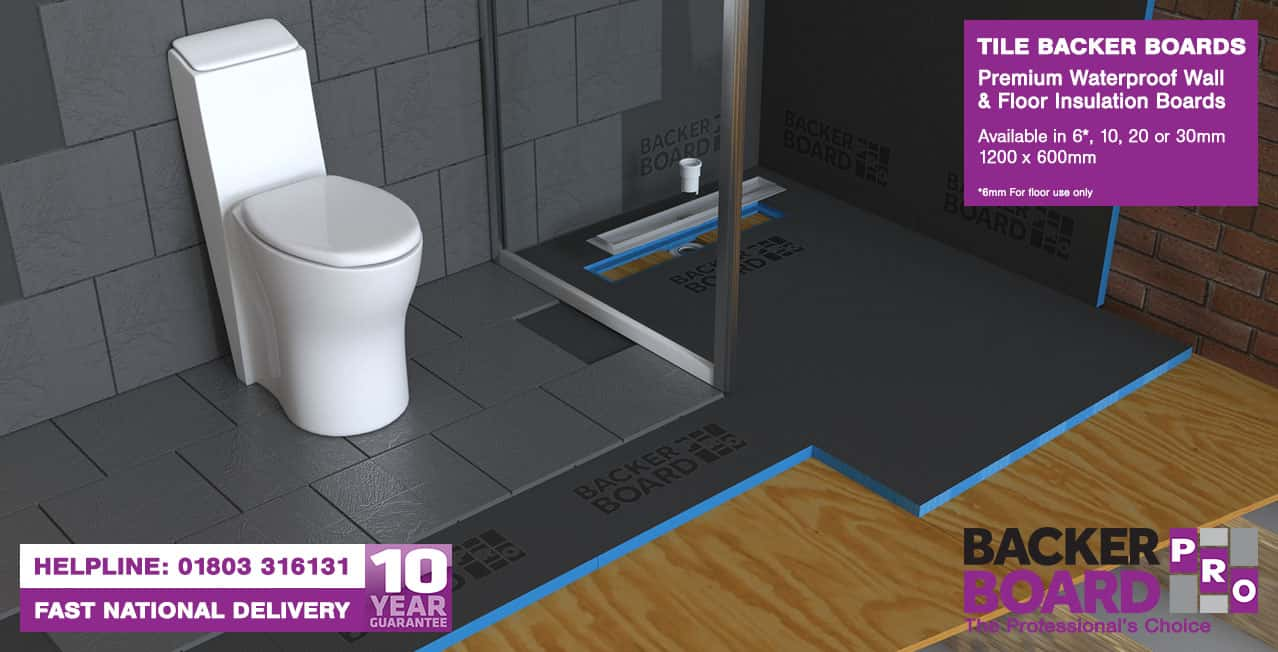 Features/Information
Available in 6mm, 10mm, 20mm and 30mm depths
Has a high Compression Loading, (40 tonnes per sqm)
Completely waterproof
Safe and easy to handle
Easy to cut and install
Greatly reduces heat loss
Speeds up response rate of the heating system
Increases the efficiency of your heating system
10-Year Guarantee
For Use With
All types of electric and water under floor heating systems
On top of concrete and timber sub-floors
Under all ceramic, porcelain, natural slate and stone floors
For use on walls and floors, ideal for wet rooms