Description
Roma Loose Wire Underfloor Heating Cable
Roma Heating Loose Wire Underfloor Heating Cable is the most advanced loose wire available to date. Unlike other outdated PVC coated cables, the new Roma heating cables have a dual teflon coating offering 12w per linear metre. This Makes them thinner, tougher and easier to work with and inevitably easier to tile over, with less adhesive or self levelling compound required.
This cable can be reduced in wattage by increasing the spacing's. As a primary heat source we suggest that wire be spaced at 60mm throughout, providing you 200w/sqm. You could also use our 150w/sqm heating cable, with the wire spaced at 80mm.
To achieve a primary heat source it is recommended that you have floor coverage of over 70% of the floor.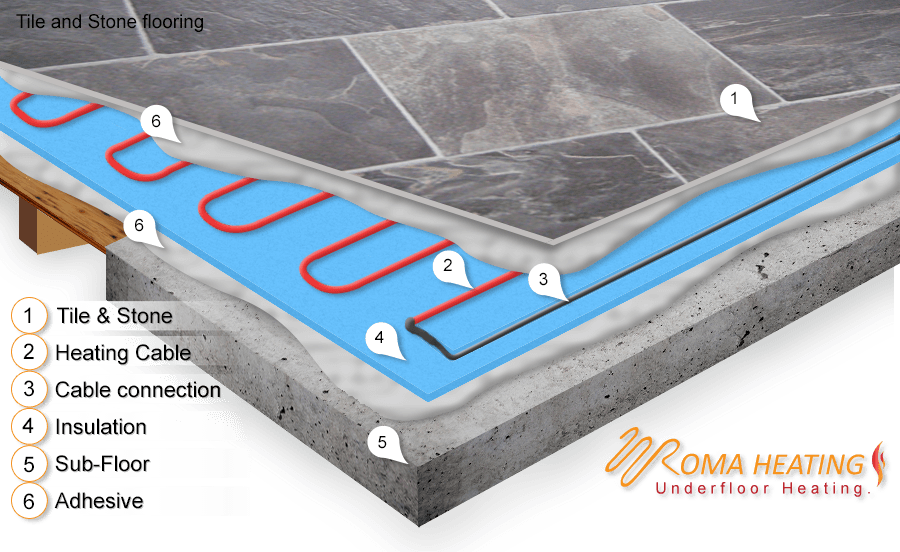 Underfloor Heating Cable Spacers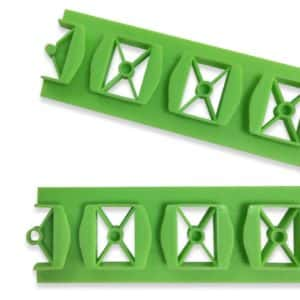 Exclusive to roma heating are our underfloor heating cable spacers. Which make the underfloor heating cable even easier to install. They act like anchors on either end of the room and allow the installer to maintain an even cable spacing through out the installation.
---
Underfloor Heating Loose Wire Heating Cable Features.
Teflon Coated advanced heating cable.
Ultra Thin.
Dual Core and fully earthed.
Easy and quick to lay.
Lifetime Warranty on heating cable.
High Adhesion fixing tape included with cable.
Full Fitting instructions and Technical Help Line.
Next Working day delivery service.*
Underfloor Heating Cable Technical Specification.
Based on 150w per square meter output.
Operating Voltage 230/240V 50Hz.
Double Insulated, fully sheathed and earthed elements.
Cable width 2mm.
3m long cold/connection tails.
Highly recommended with this system.
Either.
Stuck down with a flexible tile adhesive. The XPS Insulation boards. Adhere to a concrete or a wooden sub-floor. They have the same compression strength as the tile backer boards.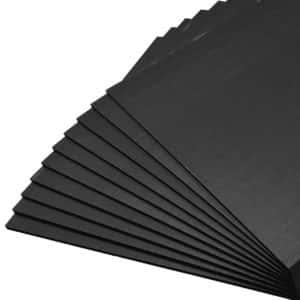 Or.Tile Backer Boards. Can be screwed down to a wooden sub-floor with our
tile backer board washers
. Or stuck down with a tile adhesive to a concrete sub-floor.


At Roma Heating we offer a free design service to make the whole process a little easier. If you would like a free quote or just a little more information please feel free to get in touch with us on 01803 316131. Our time and advice is free and we can recommend the best underfloor heating system for you.